Music in Motion
A Fall Festival of Art and Music!
306 N. Church St. - McKinney, Texas
The Mission of the Arts and Music Guild is to offer exhibition, training, and performance opportunities for its members and guests, bringing the creative process before the public in meaningful ways.
Guild membership involves service to the community in several ways, including hosting collaborative arts events, mentoring young people in the arts, and the development of a public arts collection.
The Guild embraces artists, musicians, poets and writers, supporting them through events that showcase their creativity. Performers are paid, artists are awarded prizes, and the community at large is invited free of charge.
The Guild has no paid staff, no overhead, and is "fueled" entirely by the energy and love of its volunteering members and apprentices.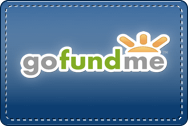 Membership and Outreach
2015 Calendar
March 20 thru 22 ~ Collin County Adult Art Show and Collin County Student Art Show. Presented by The Art Club of McKinney.
April 10 thru April 25 ~ Unique by Nature Exhibition at MPAC (McKinney Performing Arts Center)

April 11 ~ Arts in Bloom 2015 in Historic Downtown McKinney. Check here for details.
July 27 thru 31 ~ Summer Music Intensives.

July 30 ~ Faculty Chamber Music Recital

July 31 and August 1 ~ Concert with Summer Music Intensives students and faculty.

October 10 ~ Music in Motion... Art and Music Festival at FUMC of McKinney Banquet Hall and Gallery (formerly called the Heard-Craig Halll), 306 N. Church Street, McKinney, Texas
AMG Improv Performance Group to perform at VIP reception: William Foley (keyboard), Steve Powell (reader), Anne Royer (painting)
November 14 and 15 ~ McKinney Art Studio Tour (MAST)

If you are not on our mailing list and would like to receive updates from us please send an e-mail to This e-mail address is being protected from spambots. You need JavaScript enabled to view it. . We promise not to spam you!
Membership in the Guild
Guild members join with the understanding that they will serve the community and the youth members as artist-mentors. Adult members: Annual dues of $25.00 and 5 hours of volunteer service. Guild Apprentices (18 and under): Annual dues of $5.00 (their own money, please) and 10 hours of volunteer service.
There are no monthly meetings. Communication and feedback is through an efficient email system and an ever-developing website that gives members and apprentices an opportunity to design their own webpage. For registration information please click here.
Guild members focus their energies on three annual events: an art competition, a music camp, and a fall event that brings artists, musicians, and poets together. All three events are opportunities for Guild Apprentices to become involved in the creation of arts events for the community, building the next generation of "givers."
The Arts and Music Guild has committed to supporting Serenity High as part of it's goal to serve the community of McKinney.
Serenity High in McKinney opened October 11, 1999. It is among the longest operating recovery high schools in America, and to our knowledge is the only public high school in Texas, and perhaps in America, that is specifically for students in recovery from substance abuse.
Serenity's students have completed rehab programs, only to be advised not to go back into their old school environments. At Serenity High, those young men and women complete their high school diplomas in a safe and supportive, sober environment.
Serenity High is a part of McKinney I.S.D., but it is open to students from outside McKinney as well. Many other school districts partner with MISD so that their students who need Serenity can attend without additional cost to their parents.
Because of the small and nurturing nature of Serenity High, private funding is also needed.
Guild Apprentices at Work
Chester of Chestnut Square is a children's book produced by Guild Board Member L.C. Tobey, who had some major help from Guild apprentices Logan Larsen, Carissa Pelouch, Stevie Glew, and Madison Doak.
Purchasing the book helps both the Arts and Music Guild and Chestnut Square Historic Village. Click the picture to the right for purchase information, or contact L.C. Tobey at www.dreamartglass.com. A sequel is in the works already!
For additional information please contact Annie Royer at This e-mail address is being protected from spambots. You need JavaScript enabled to view it. or 214-679-1124.